Roani_M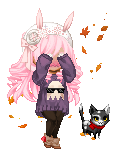 About
big smile.
I don't hate people, I try putting myself in their shoes.
I believe that everyone deserves a chance, I don't believe in a mindless population.
I feel happy when I read, write, and listen.
You are special, just like everyone else.
Think about that.
But again, I'm just a happy nobody.
Signature
hope you have a nice day[/align:8ba694d873]