About
hello every1 my name is VIVIAN....n its nice ta meet ya all....curently im living in New Jersey but i for sure wants to go back to my hometown in FLORIDA....i miss ya!!!....im a junior in high school which makes me 16......hmmmm idk wat else to put just become my friend n u will know more about me if u pm me <3



Prince of Tennis

NAME: VIVIAN

BIRTHDAY:

OCTOBER 26

FAVORITE ANIME:

ONE PIECE

,

NARUTO

,

MAR

,

CARD CAPTURE SAKURA

,

AND PRINCE OF TENNIS

,

Shakugan no Shana

,

Zero no Tsukaima

,

Elfien Lied

,

Kaze no Stigma

,

Shugo Chara

,

Higurashi no naku koro ni

,

Kamichama Karin

,

Bokura ga Ita

,

Itazura na Kiss

,

Skip Beat

,

Hakushaku to Yosei

,

Toradora

,

Kirarin Revolution

,

Kamisama Kazoku

,

Midori no Days

,

Nagasarete Airanto

,

Nogizaka Haruka no Himitsu

,

Tokyo Majin

,

Rizelmine

.

FAVORITE MOVIE:

STAY ALIVE

,

AND NARUTO MOVIES

,

Resident Evil 1,2,and 3

,

Underworld 1,2,and soon to be 3

,

Twilight

,

Eagle Eye

,

Tropic Thunder

,

The House Bunny

,

Scary movie 1,2,3,and 4,

and tat is about it for now....

<(!.!)>






i adopted a chibi!
name:Ichigo
likes:strawberry, fighting people, hugging owner, eating, and sweets
doesn't like:people except owner, cooking, and doing work
owner:_Tomoyo-Daidoji_-D
you can adopt one too!
adopt me!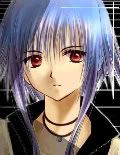 Name:Keiichi Nazuki
Likes:color red, purple and blue,sweets,and owner,
Doesn't like:people who mistreats owner, and vegetables
Owner:_Tomoyo-Daidoji_-D
You can adopt one too!
Adopt Me!
Dream Avi again
Total Value: 833,882 Gold
[Item Information]
Item List:
Audrey's Black Ankle Strap Heels
Bad Moon 3rd Gen.
Peter Pan
Hunny the Bear
Kindle the Sprite
Limit Breaker
Dream avi
Total Value: 1,634,083 Gold
After Exclusions: 1,588,031 Gold
[Item Information]
Item List:
Death Whisper (8th gen)
Embarrassed Dream
Magical Girl
Audrey's Black Ankle Strap Heels
Pink Wool Top
Pink Horn-Rimmed Glasses
Lover's Anarchy
Purky
Beat Gear
Friends
Viewing 12 of 173 friends
Multimedia