About
The name is Rina, Rini, Reen, whatever you wanna call me is just fine. I think I give pretty good advice for a 15-year-old. My birthday is 2-25 so all you guys know and can get me something pretty. I like to live in the moment and just have fun. I can be serious when a situation calls for it, but for the most part I'm a jokester. I DO NOT RECOMMEND ANY OF YOU TAKE ME TOO SERIOUSLY! I love talking to people and being social. I'm really cool to hang around since I'm so crazy and random. I love my best friends Mel, Madz, Tor, Stef, Kare, Sam, Steph, and Kris just to name a few. I also love my fantastic boyfriend Justin. He is my world and I would literally not be alive today if it wasn't for him. I am bisexual. Problem? Anime and music rock my world - I doubt I could get along without either one. I like role-playing and having random conversations so add/message/comment so you can get in on the craziness!
Myspace - strawberrycutie14@hotmail.com
AIM - LuvDrunkAndIrish
MSN - ninjar_dishwashing@hotmail.com
Yahoo - that_sexy_ninja@yahoo.com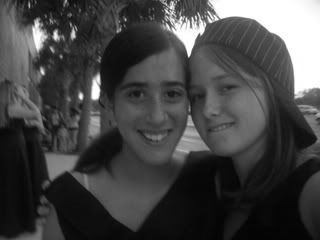 PLEASE HELP ME OUT - THANK YOU TO ALL MY FAWESOME FRIENDS THAT HAVE ALREADY DONATED
heart
Total Value: 117,644 Gold
[Item Information]
Item List:
Magical Girl
Fausto's Bottle 5th gen.
Purple Shoes with Loose Socks
Cool Basic Skirt
Pink Knit Jacket
Ballerinas Circlet
Cloud
DONATORS:
MataAngel: more gold than I could ever keep track of and Magical Girl
iPrincess_Sarah: 8K and Enchanted Notebook
Qozma: Wedding Doves and Ribbons, Pink Sweetheart Teddy, and Grace of Aphrodite
Katana-Crazy: Thank You Letter Feb 2008
Cupcake_Candy: Mimzy, Piggy Plush, Bun Bun Plushie, and random junk
tipcdragon: Benny the Puppy
iKohaku: Powdered Sugarplum Tiara
futbolera101: 100 gold
anonymous: a whole mess of crap
YOU GUYS ARE THE GREATEST AND IF YOU DONATED TO ME AND I'M JUST TOO ADD TO HAVE REMEMBERED TO PUT IT UP, JUST TELL ME WHAT YOU DONATED AND I'LL ADD YOU UP THERE
heart
Journal
Da Shiznit
Me, My stories, and other awesome, sexy things
Multimedia