About
HELLO WORLD!!!!!
The names Riley, its nice to meet you. I'm a stubborn 22 year old who goes to college at ENMU! I'm an English Major (
I dont want to be a teacher
) and plan to become a Novilist someday. Well that dream will only come true when I can spell every word I type or write correctly. Well on with my little speech. I love music of any kind really. I was in Marching band in High School and am currently trying to get back into theater at ENMU. Hope to talk to you all soon bwahahaha, okay I'm going now.
Its me and Zoey!!!!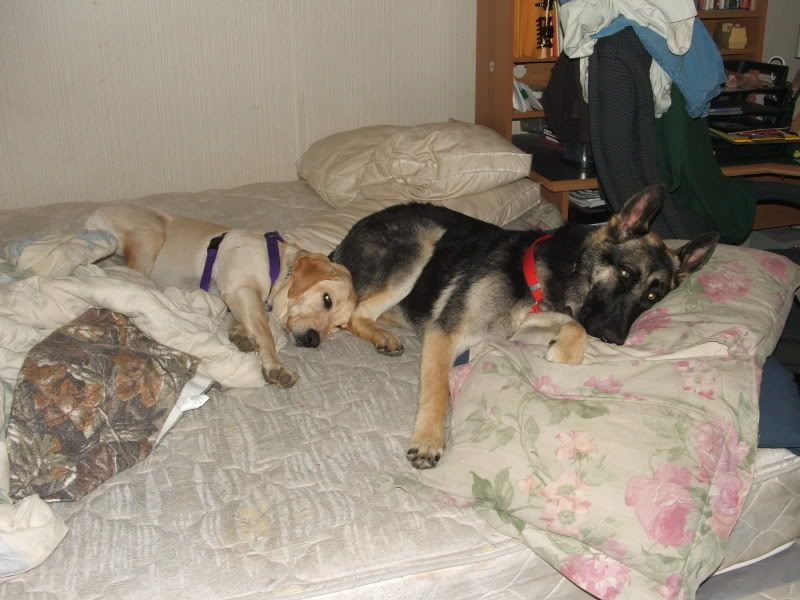 My two lovely babies. The Lab is Jackie and the German Sheperd is Zoey.

Name: Craven
Species: Half werewolf, half vampire
My RPC and my wolf form