Revanches Twin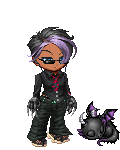 About
Wasn't I pretty
whee
I use to be
zBIz
until I got banned
cry
heart
whee
Pandies!
whee
heart

"Just because you're smart doesn't mean you can't act stupid." - Christopher Lloyd as Dennis Van Welker in 'Camp Nowhere'
"Imagine a king who fights his own battles, wouldn't that be a sight?" - Brad Pitt as Achilles in 'Troy'
"I am vengeance! I am the night! I... am... Batman!" - Kevin Conroy as Batman in 'Batman: The Animated Series'
"Fun Fact: Nothing typed by someone's thumbs has ever been important. It's all just ****** Technology anyway." - Samuel L. Jackson as Gin Rummy in 'The Boondocks'
"You sit on a throne of lies." - Will Ferrell as Buddy the Elf in 'Elf'
IWRY
"You hurt my boyfriend"
"...it's over and we're together"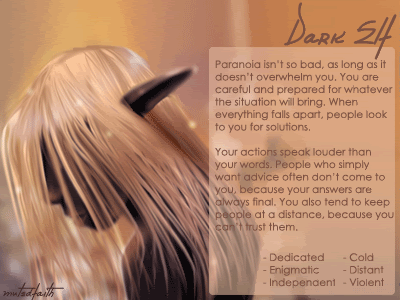 What type of Fae are you?
Take the Magic: The Gathering 'What Color Are You?' Quiz.
heart Donaters heart
Single Blue Daffodil - Black Bouquet
by
ozzie_oy
Blue Checkered Apron
by
ozzie_oy
Thank You Letter For Mar 2004
unopened
by
Dragonendalia
Black Silk Boxers (Male)
by
Monk Yoshi
Cheshire Cat Tail
by
Monk Yoshi
Blue PSYchle Shades
by
ozzie_oy
Cloud
by
ozzie_oy
Thank You Letter For September 2005
unopened
by
ozzie_oy
Water Puddle
by
ozzie_oy
Horns of the Dragon Queen
by
xeroabyss
3D Glasses
by
xeroabyss
Pink Uchiwa Fan
by
Simeon NFaelin
Gino's Underwear
by
ozzie_oy
Midnight Black Towel Turban
,
Midnight Black Torso Towel Wrap
,
Midnight Black Fuzzy Bathrobe
,
Midnight Black Waist Towel Wrap
,
Larry the Rubber Ducky
,
Midnight Black Bar of Soap
, &
Midnight Black Towel
by
ozzie_oy
Outlaw Wolf Pup
by
ozzie_oy
Lunar Hairpin
by
ozzie_oy
A bunch of Flowers
by
impa17
320 Tokens
by
kungfupandie
Ivory Ookami Armor
by
white_knight_of_light
Silent Night
by
white_knight_of_light
DandiiDooDad Spore 2nd. Gen
by
Kyokore
Rainy Mood Bubble
by
ozzie_oy
Elegant Pearl Strand Bracelet
by
set em free
Panda Mood Bubble
by
ozzie_oy
Berry Ring Pop
by
ozzie_oy
Sleepytime Starry Night Pajamas
by
ozzie_oy
Heartbreaker
by
Random Zaku
Panda Paper Charm
by
ozzie_oy
Long-Stem Black Rose
by
Amber Rogue
Wooden Stake
by
kauzu1
Ponzu the panda
by
ozzie_oy
Black GetaGRIP Skirt
by
ozzie_oy
Stormbringer
by
ozzie_oy
Monsieur Panda
by An anonymous benefactor
Toxic Cat Breath
by
Doin Me A Frighten
Ornate Death
by
Doin Me A Frighten
Art Gifts: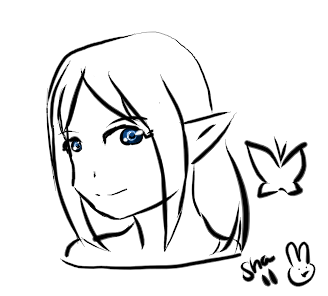 by
Suun Sha
Click My Links Please whee heart
NO CURRENT LINKS
confused
Looking for some awesome art? Why not help a brother out and commission some sweet drawrings from my friend wink


Leander Chapman's DA page
*layout optimized for 1280 by 800 screen size*
Multimedia
Signature
[center:83d817f517]

~ BI
A.K.A Revanches Twin

[/center:83d817f517]