[ situation and circumstance is out
of our control, but your response to
it isn't. beauty and reality are
entirely up to perspective. live by your
romantic ideals. glorify and make
beautiful your life through your
character, the concepts you live by
and the reasons you wake. no shame,
no fear, just fall head first into
the rabbit hole. ]







NAME BRE
DOB JULY 8
BLOOD O-
LOCATION USA
STAR CANCER
YEAR RABBIT






[ ars_moriendi . ]

The swarms that hum about her collar-bones
As the lascivious streams caress the stones,
Conceal from every scornful jest that flies,
Her gloomy beauty; and her fathomless eyes

Are made of shade and void; with flowery sprays
Her skull is wreathed artistically, and sways,
Feeble and weak, on her frail vertebrae.
O charm of nothing decked in folly! they

Who laugh and name you a Caricature,
They see not, they whom flesh and blood allure,
The nameless grace of every bleached, bare bone,
That is most dear to me, tall skeleton!








lettuce see... I enjoy making things pretty.
And by pretty, I mean dark, gloomy, and
sometimes morbid. I draw, but mostly for my own
devious devices devoted to dreadful and dreary
time consuming pleasure... I are vain, and rest
comes seldom to us wicked folk. I read, but not to
the elderly and never to children. I'm pretty much
socially inept, but I really do like meeting people
and making friends... even when I fidget and stare
holes into the ground. I like to think of myself as a
shy little girl monster with high aspirations for
world domination. I'm a hippie at heart but I still
likes my chezburgerz. I've been a slave to
hello kitty since i was a wee child, and
candy is one of my many turn-ons. I buy
glowsticks just to have them on hand
and bake cupcakes with far too much
food coloring just for the sake of
making people smile. It's a new
decade now, and time for
growing should be had.
May passion, creativity,
and knowledge fill your
lives as we trudge
through this newer
decade together.
^^' on another
note, 2012 is
the end for
all mankind.

Ha. Gloomy little girl punch
right in the FACE.

oh, yes, and i musn't forget! if you dont like me... well, go take a seat with the rest of the bitches waiting for me to give a ********. P;'









ANIME


DEATH NOTE THIS UGLY
YET BEAUTIFUL WORLD
PEACH GIRL PORTRAIT DE PETITE
COSSETTE ELVEN LIED NARUTO
TRIGUN OUTLAW STAR
TENCHI IN TOKYO CHOBITS
SAILOR MOON HELLSING
CARDCAPTOR SAKURA BLOOD
DBZ XXXHOLIC GHOST HUNT
MOONPHASE MUSHI SHI




MANGA


GOTH DEATH NOTE BIZENGAST
VAMPIRE HUNTER D ANGEL
SANCTUARY LOVELESS CHOBITS
CLOVER FLCL GODCHILD LEGAL
DRUG STRAWBERRY PANIC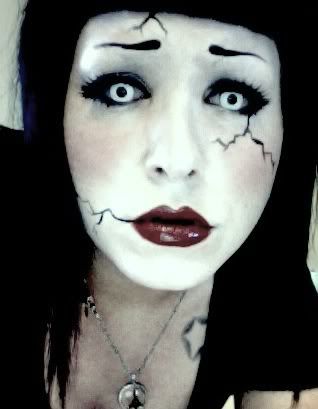 WEBCAM

making fishfacez. X-