About
The name's Amber.
I used to be a Gaian back in 2004-2006.
I lost all my account info, so now to start over.
I'm engaged to my wonderful fiance named Matthew, and we're expecting our little girl on Halloween.
I love to meet others and stay in touch with the friends I have.
I'm open-minded and kind. I'm always helping others in need.
I came from a bad past, so I hate to see others suffer when in need.
I'm Wiccan so I follow the Rede and the Threefold Law.
No, I don't follow Satan or whatever crap all those people made up.
It sickens me whenever I hear all the stupid rumors.
emotion_bigheart
Lilith
emotion_bigheart
Our first sonogram! 04/24/12
Second sonogram! 06/21/12
Third Sonogram! 07/19/12
Fist Pumping FTW!
whee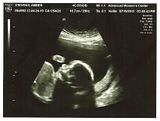 emotion_bigheart
Matt and I
emotion_bigheart