General Silliness
I'm a fennec fox furry. My fursona name is Wesley Fenick. I love foxes, almost to the point of religion. ALMOST, but not quite. I have compassion for all living things. Right now, I'm in the Navy. I'm currently learning how to maintain nuclear reactors. If/When all goes well, I'll be fairly well set for the rest of my life... financially, that is.
I'm also a writer, and hope to be a well known author some day.
I am Richard James Foxx. I can either be a powerful ally, or a most formidable enemy...
Don't mess with my fruit juice!
"Your powers are weak! You cannot escape. Don't make me destroy you. You don't know the power of the dark side!"
Riiiiight...
Having a little too much fun with the Enterprise, Captain?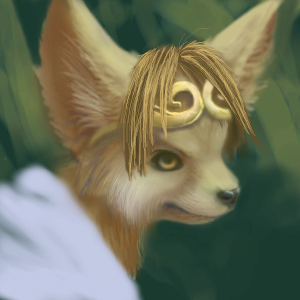 That's me! Wesley Fenick. So cute and so sinister at the same time. Not many species can do that.