About
I am a capricorn, which will describe most of me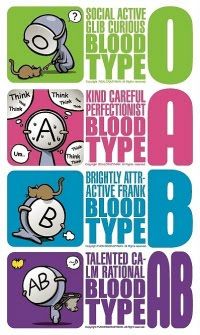 Best traits: Agreeable, sociable, optimistic
Worst traits: Vain, rude, jealous, arrogant
People with blood type O people are outgoing, energetic and social. They are the most flexible of the blood types. They easily start up projects but often have trouble following through because they give up easily. They are flighty and not too dependable. O types always say what's on their mind. They value the opinion of others and like to be the center of attention. Also, people with O blood are extremely self-confident.
Compatible with O and AB.
Friends
Viewing 12 of 83 friends
Journal
call me's journal ^^
welcome^^ hope you like it
Multimedia
Signature
~Words are in my not so humble opinion our most inexorable source of magic, capable of both inflicting injury and remedies~[/size:8307fce5f9][/color:8307fce5f9]