About

"What you risk... Shows what you value."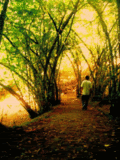 Hello there,
My name is
Cayte.

I am
19
this year.
I am an aspiring
photographer.

But I'm in
college
to be
Veterinary Technician

while I decide what to pursue as my
future
career.

I love photographs, movies, anime, drawing, inspiration, quotes, friends, writing, talking, and Pocky heart

So, please comment, befriend, or talk to me 3nodding I would love to make your acquaintance.

Here is a photo of me 4laugh
Enjoy~
Friends
Viewing 12 of 12 friends
Journal
Cayte's Journal!!
Here comes the RaNdOmNeSs!!
Random things 4 sure ^^
Multimedia
Signature
That's Me :3