About
Hello all~! Random here! I'm such a random person, you don't even know it! I love anime, videogames, cooking, reading, and doing random things as well~! When i draw, it usually turns out like this though
I love Hetalia, Black Butler, Chibi Vampire, you name it! Even Kashi Mashi~ I'm sometimes hugging my best friends like the person on the right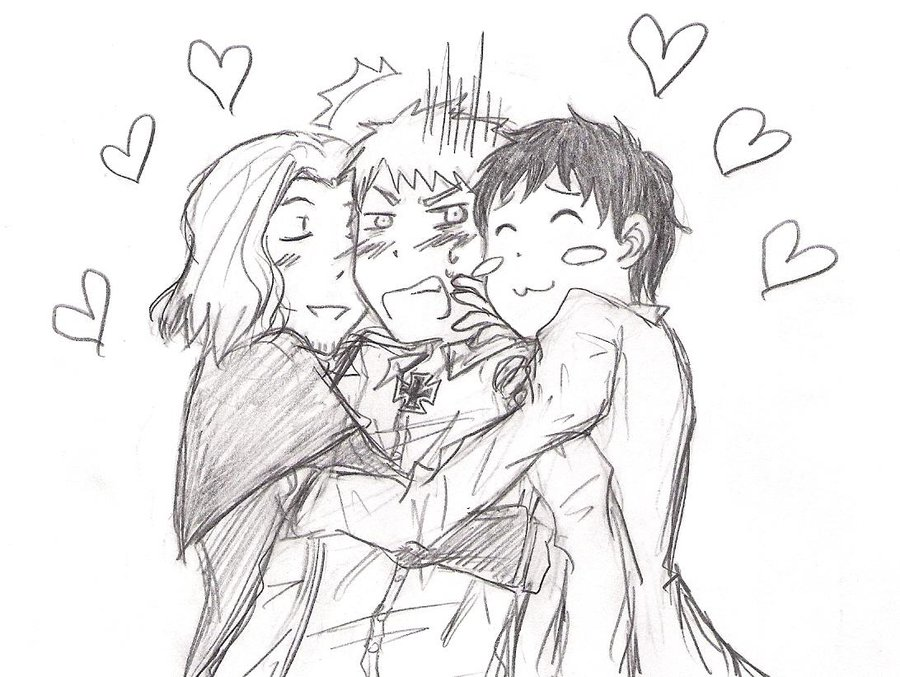 I do have a Skype, but I would like to know you better before you add me there... It'll be strange. Maybe once in a while I'll open up talk to everyone so we can enjoy a nce talk..and maybe be put on Youtube. Haha~ Also I love to RolePlay a lot... though I only do a few characters now..
Friends
Viewing 12 of 40 friends
Journal
Random Things
Random stuff as dream avis, quest ect
Multimedia
Signature
Yep just another save point..

I do love Arthur Kirkland, no one take him

Starting to request art~
9/???

I would love to visit the world someday.