About
I'm still the optimist though it is hard
When all you want to be
Is in a dream.
She dreams a champagne dream
Strawberry surprise, pink linen and white paper
Lavender and cream
Fields of butterflies, reality escapes her
She says that love is for fools who fall behind
And I'm somewhere in between
I never really know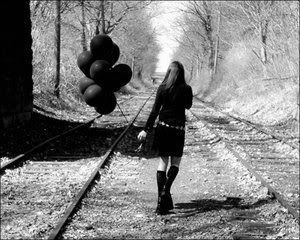 I thought missing you was only for today
I thought needing you would go away
Why do I see you in everything I do?
Why does the sunshine remind me of you?
Friends
Viewing 12 of 17 friends
Journal
~My thinking bubbles~
[:journal-title:]
This is where I tell all you good people out there what I may be thinking. You may not want to read it but if you do, here's a pat on the back for you because you are one very brave soul!
Multimedia
Signature