About
ameh is
-a senior
-a cosplayer
-a writer
-an artist
-a procrastinator
-a math geek
-a narcissist
-a semi-honors student
-straight-edge
-a sweet/gothic lolita =D
-a nail biter
-childish
-an extremely poor seamstress
-socially awkward
ameh luffs
kingdom hearts, cosplay, lolita, orange juice, orange pineapple mango juice, cosworx, alice in wonderland, peter pan, sleeping, bright colors, rainbows, abnormality, the word "amorphous," grammar, english tea, chai tea, question marks, being a hermit [crab], ironic deaths, quantum physics, things that try to be inspirational and fail.
ameh hates
cliché poetry, twilight fangirls, the overuse of romantism, mucus, unintelligent people, coffee, acne, housewives, poor grammar.




music
on my iPod…the academy is…, afi, aiden, the audition, blaqk audio, boys like girls, danny elfman, fall out boy, flyleaf, going home, green day, hawthorne heights, hurt, kiss kiss, the medic droid, metro station, mindless self indugence, my chemical romance, neurosonic, panic! at the disco, pompeii, the red jumpsuit apparatus, saosin, silverstein, slipknot, tokio hotel, underoath, the used, the white stripes, 30 seconds to mars, breathe carolina and maximum the hormone.
i want d'espairsray, kiss kiss, and action action =[ i lessthanthree them so much but i have no money.
im currently obsessed with chiodos and owl city =3


anime/manga
loveless, kuroshitsuji, soul eater , death note, host club, higurashi, higurashi kai, higurashi rei, umineko, code geass, rozen maiden, cain saga, fairy cube, pandora hearts, digimon tamers, pokemon (orange islands), love hina, chobits, xxxholic, and i think there are more...but i forget D=
and hayao miyazaki movies =3
hentai makes me giggle. hxc.
cosplay/lolita
i make my own. because real lolita is too expensive >_<;;
as for cosplay, i'm kind of taking a break on that because i spent more than $100 on my ciel phantomhive cosplay already and it's not even half-way done. and i still need boots and a wig =[
OMG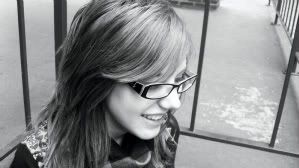 old pic is old ._.