About
Hey, Name's Raihje! Sup! Lolness.
I've always got a good ear, if you need to talk,
I'll listen
smile
Well, put it simple, I love anime, cats, animals in general,
I love THE ZELDA SERIES!!!!!!!!!!!!!!!!!!!!!!!!!!!!!!!!!!!!!!
Ocarina of Time... Majora's Mask.. The Windwaker.. gidigidigidi lol
Anyway, I'm an animal lover, and a library geek. XD
I love riding my bicycle, and I definitely love trekking through the bush (Or the 80 hectares of conservational land / bush in the
center of my city lol) and I love my closest friends, T n C XD
Fav Music: The Creepshow, Metallica, Also any Techno (DJ Mangoo
Cascada, DJ Satomi, DJ Raaban, Nightcore..)
Fav Books: The Hunger Games, Catching Fire, and the PENDRAGON
Series.
I love kitties! And well, did I mention I'm a vampire? lol. Yum.
Don't worry, I won't eat you.. just look at you like you such a tantalizing treat xD
Lol.. well thanks for visiting..
--------------------------------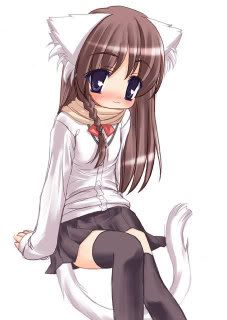 Name: Kariko-san
Likes: The elements, music, playing Ocarina, Clarinet
Dislikes: The Tuba, Obnoxious and Arrogant people.
Owner: Raihje

Adopt Yours