About
<333!◕ ◡ ◕
こんにちは全員!!! = Hi everybody!!! Lol I'm trying to learn japanese and spanish xD I'm learning other things 2 and trust me it ain't easy .... Oh yeah if you want to see more of my edits the go to my DA :]!!
http://queenlalaray.deviantart.com/
> SAGITTARIUS - The Promiscuous One
> Spontaneous. High appeal. Rare to find. Great when found.
> Loves being in long relationships. So much love to give.
> Not one to mess with. Very pretty. Very romantic. Nice to
> Everyone They meet. Their Love is one of a kind. Silly,
> fun and sweet. Have own unique appeal. Most caring person you
> will ever meet! Amazing in the you know where..!!!
> Not the kind of person you wanna mess with- you might end up
> crying. 4 years of bad luck if you do not forward.
Barophobia- Fear of gravity.
Olfactophobia- Fear of smells.
Cathisophobia- Fear of sitting.
Optophobia- Fear of opening one's eyes.
Consecotaleophobia- Fear of chopsticks.
Pogonophobia- Fear of beards
Dikephobia- Fear of justice. (I DONT KNOW IF IM LAUGHING AT THE NAME OR THE MEANING)
Dutchphobia- Fear of the Dutch. (HAHAHAHAHAHHA)
Geniophobia- Fear of chins.
Urophobia- Fear of urine or urinating.
Ithyphallophobia- Fear of seeing, thinking about or having an erect p***s.
Leukophobia- Fear of the color white.
Medomalacuphobia- Fear of losing an erection.
Medorthophobia- Fear of an erect p***s.
Peladophobia- Fear of bald people.
Phobophobia- Fear of phobias.
Proctophobia- Fear of rectums.
Vestiphobia- Fear of clothing.
If it exists. Theres a phobia of it.
Things I Love

: Drawing, Listening to music, editing, playing sports, CANDEHS, playing guitar, making comics with mah buddehs at school :3, and drawing chibis x3!!
Things I Like

: Japanese music, kittys :3 (not mine cuz it's evil ._.''), Reading, painting, spanish food xD, poptarts, SPONGEBOB XD, and eating pickles (not like that LOL)!
Things I Hate

: Watching sports (i dun watch i play ;3), Turtles (damn things keep biting me icon_crying.gif), Utada (LOL), country music, dumb blonde girls -_-.., FAKES, and back stabbers!!
Fav Colors
:
Red
, Black
Colors I Hate
:
Yellow
, and
pink
x[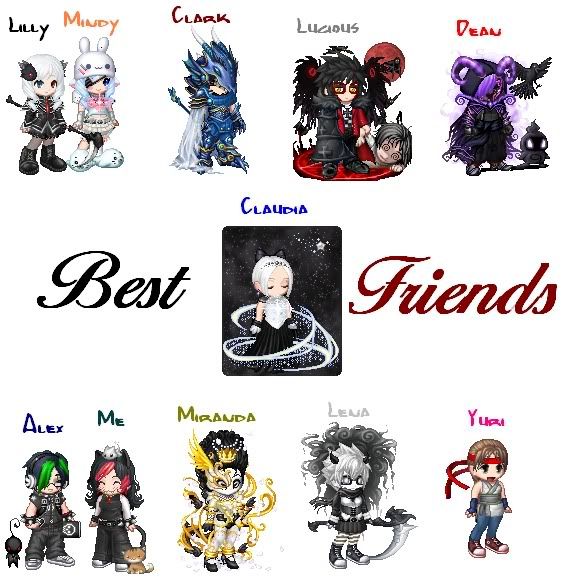 Friends
Viewing 12 of 16 friends
Journal
My journal duh...
poems and what not...
Multimedia