About
F.I.N.E = Fucked up, Insecure, Neurotic, Emotional.
We Are Beautiful.

personalities?incredible
our times together?unforgetable
smiles, so memorable
our friendship?
NON REPLACEABLE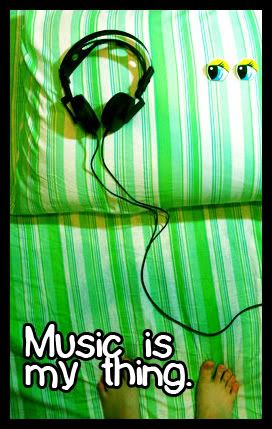 THINGS ABOUT ME
Name: AJ
Birthday: April 4
Birthplace: San Deigo
Current Location: RSM
Eye Color: Hazelish, blue
Hair Color: Was blonde, now brunette
Height: 5'7"
Right Handed or Left Handed: Right
The Shoes You Wore Today: Vans
Your Weakness: um.. lots of stuff
Your Fears: Losing the ones i love and waiting to see what my dad will do next.
Your Perfect Pizza: Pepperoni and cheese
Goal You Would Like To Achieve This Year: Curing my Cancer
Your Most Overused Phrase On an instant messenger: um..i dunno
Thoughts First Waking Up: Anthony heart
Your Best Physical Feature: um..
Your Bedtime: late late at night
Your Most Missed Memory: Not having cancer
Pepsi or Coke: both?
McDonalds: big mac, fries, and drink..(including a toy)
Single or Group Dates: depends
Lipton Ice Tea or Nestea: Lipton all the way
Chocolate or Vanilla: vanilla ice cream, chocolate candy
Cappuccino or Coffee: Cappuccinooo
Do you Smoke: no
Do you Swear: barley, mostly when i pissed
Do you Sing: not usually
Do you Shower Daily: yes
Have you Been in Love: yes
Do you want to go to College: if i make it that far
Do you want to get Married: eventually
Do you belive in yourself: sometimes
Do you get Motion Sickness: sometimes
Do you think you are Attractive: when the person looking at me is drunk
Are you a Health Freak: not really
Do you get along with your Parents: sometimes
Do you like Thunderstorms: yes
Do you play an Instrument: used to
In the past month have you Drank Alcohol: yes
In the past month have you Smoked: no
In the past month have you been on Drugs: caffeine?
In the past month have you gone on a Date: no
In the past month have you gone to a Mall: sadly yes
In the past month have you eaten a box of Oreos: oh i so wish
In the past month have you eaten Sushi: ew no
In the past month have you been on Stage: yes, surprisingly didn't fall off
In the past month have you been Dumped: nope
In the past month have you gone Skinny Dipping: bath count?
In the past month have you Stolen Anything: only hearts
Ever been Drunk: yes
Ever been called a Tease: yes
Ever been Beaten up: no
Ever Shoplifted: nope
How do you want to Die: in my sleep?
What do you want to be when you Grow Up: a ninja turtle whee
What country would you most like to Visit: Canada mad d
In a Boy/Girl..
Favourite Eye Color: doesn't really matter
Favourite Hair Color: doesn't matter
Short or Long Hair: doesnt matter
Height: taller than me
Weight: ?
Best Clothing Style: Nice
Number of Drugs I have taken: Does cold medicine count?
Number of CDs I own: Cant count
Number of Piercings: A good amount
Number of Tattoos: one, it's tiny
pik of me....more in journal!!!!!!!
Friends
Viewing 12 of 27 friends
Journal
Pics of Me!!
Multimedia
Signature

pitchures in journal..
donate?comments? always loves