About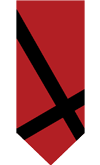 Taste
My
Rain
Bow
b***h
<3
You
Know
You
Want
To.
Drive, drive, drive, drive, I don't want to get caught..
We'll say, we'll say we're innocent!
There is enough to prove we're not..
They will believe anything!
There isn't one thing we've forgot, you will see, we'll get away with this..



About myself


I'm going to be

twenty-five

twenty-six soon.
I'm VERY

HAPPILY

MARRIED.
She's my soulmate!
I also love the rain.
And Poetry
I love my doggy.
His name is Benji.
I love my other doggy too.
His name is Balto.
And then my kitty.
His name is Lucifer.
And my snake.
Her name is Rosalie.
I've got a zoo.
I love to write.
I love to read.
I'm a proud Gryffindor!
I LOVE, LOVE, LOVE, TO RP.
And I'm AdvLit.
Thank you verrry much.


done for now.



I like to exercise.
Should work on that.

So.. what else?
I'm quite awesome.
Yes. I have a ******** ego.
Yes. I love it.
You know what?
Don't like it?
Get over it.
Everyone should have one.
So go get one you cry baby.
Yes yes, go get one.
Sometimes, I think.
Then I stop and go back to sleep.
Seriously, I do this.
I love to sing, though I can't hold a tune.
I love to play bh, gh, or rb cause, I get to sing.
And also because I don't have my bass guitar anymore
Bassists are sexy.
I'm bipolar.
Clinically diagnosed.
I'm crazy.
********.
Get used to it.
It's depressing.
I'm depressed.
No more.
Talk?
Rp?


Yeh. I'm ******** amazing. I know.