About
Name: Quiet Sapphire
Age: Young Stallion
Race: Unicorn
Fav. Color: Silver, Black, and Dark blue
Location: Ponyville
Special Talent: Music and writing music
Cutie Mark: Silver Flute with 3 music symbols, where he realizes how much music means to him and how it can help ponies to feel better when they are upset and that music can also represent a ponies feelings.
Personality: Quiet Sapphire is a shy pony even when he was a little colt, though he has improved much, he still gets nervous around a new pony or too many ponies are around, but if you can get past his shy demenor, he is a very friendly and loyal pony.
Likes:
Music
Writing Music
Playing insruments mainly flutes
naps
Pie
Dislikes:
Mean Ponies
Sour foods
Quote: "We all have a purpose in life and its up to you to discover what that purpose is. For me its to make music to make other Ponies smile."
Looks: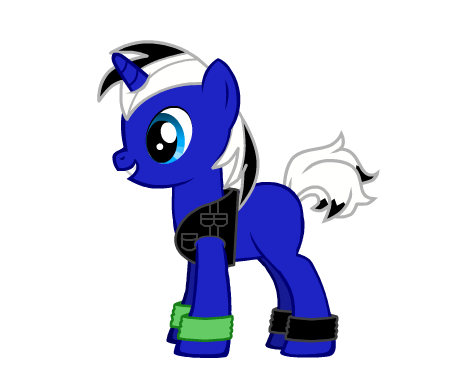 To Let everyone know I LOVE and I mean LOVE to rp so if you want you can pm me to discuss a rp. I rp the following:
Negima! (anime and Manga), Sailor Moon, My Little Pony Friendship is Magic, Naruto, Inuyasha, Vampires, and many more! Just ask me and I'll tell you if I'll rp it or not. Also I only rp PG13 and only go higher with people I'm comfortable with and thats not much so keep it Pg13 and no Cybering please!! but other than that I'm up to a lot of things so Pm me if you wanna rp!
Yes I also watch and LOVE my Little Pony Friendship is Magic. People who think people are lame and whatnot for liking this show need to get their heads checked.
Friends
Viewing 12 of 32 friends
Multimedia
Signature
[img:00c16fe742]http://i1114.photobucket.com/albums/k530/peaceness25/twi_sphere_by_zackira-d4mqyvd.png[/img:00c16fe742]
[b:00c16fe742]I adopted a Twi-Shpere![/color:00c16fe742][/b:00c16fe742][/size:00c16fe742]
Get one here!