About
None Today Folks!
READ THIS ESPECIALLY!!!!
HELP THESE ARE THE ITMES HACKED AND STOLEN AWAY FROM ME AND THAT I MISS SOOOOOOOOOOOOOOOOOOOOOOOOOO SADLY BADLY!!!!! PLZ HELP THEY HAVE BEEN GONE SINCE DECEMBER 28, 2006....(I remembered cuz it is on my trading thing they traded the stuff to themself) I just miss my fox mink..It took some of my friend's gold and my bro's and my own gold to make it all the way to the fox mink and I loved it so cuz it was also from the help of my friends and it is soooooooooooooooooooooooooooooooooooooo mean that that F***TARD TOOK IT FROM ME!!!!!!!!!!!!!!!!!!!!!
Anyways here are all the items that were stolen from me (the bra wasn't stolen)(plz donate and or help in any other way u can think of)(some items on the avi are being covered up by other items so read below on the list of items):

Item List:
Beige Buckle Trench Hat
Black Goth Boots
Black Goth Skirt
Brownie Basic Skirt
Emo Glasses
G-LOL Blood Mistress Boots
G-LOL Blood Mistress Skirt
Green-Blue Winter Beanie
Green-Blue Winter Scarf
Lex's Dark Gloves
Winter Fox Mink
Estimated Total: 27,037 Gold
Things I bought/got as Gift back:
1.Beige Buckle Trench Hat
2.Black Goth Boots
3.Black Goth Skirts
4.Emo Glasses
5.Brownie Basic Skirt
Character Avi is:
Princess Zelda In Modern Clothes

omg!
Random Picture(s):
(These pics that u are about to $33 may be big but WHO CARES!!!)
These are all the great pictures that GREAT artists on gaia made Enjoy: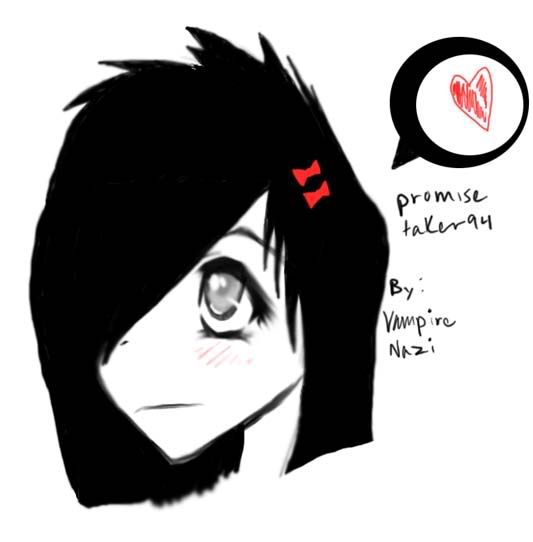 *These are pics that I drew* (Also look down in siggie if there are drawing(s) in there I drew those*



(I forgot the E in my user name....heehee)


(I can never draw that hand again i swear I tried to and it didn't work)

Even though this is in my siggie I'm just gonna keep this up here because i probably will change my siggie again so just incase i forget
(The S.G. in this pic are my initials just incase u didn't know that)

This isn't a person on gaiaonline that told me to draw them this is a character from my mind.....okay that sounded weird....but it is
Kitty Kitsune was just the name i made up
Friends
Viewing 12 of 87 friends
Journal
The Dreams I Hold
This journal is full of Interesting Stories that you just have to get your hands on
Multimedia
Signature
Show me yo booty hole! Walk up in the club like you think you nice Walking all around like you cold as ice Looking at your booty makes me want to touch it
Thinking bout your hole makes me want to munch it