About
Hello again, (or if this is your first time here) welcome to my gaian page ! Anywho, I am a girl that lives on the planet earth. I am 19 years old.My favorite colors are orange and black, making halloween one of the bestest time of the year. I would say I'm fun and energetic. Anything else you want to know about me, just ask me yourself.

LIkes

-Skittles
-Rping
-Vanilla Milkshakes
-Debating
-Boys
-Inyasha
-Change (not the objective: money..the form)
-Ichigo
-Orange
-Halloween(Bestest time on the years!)
-Haters
-Naruto
-Parties
-Poetry
-Gray
-Parties
-Halo
-Partying
-MY Friends!!!!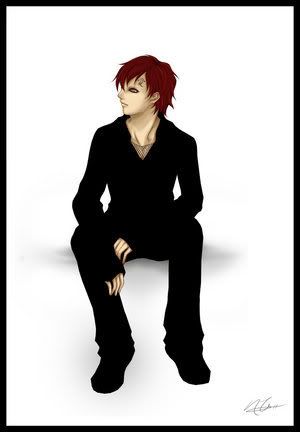 DISliKes

-Fluffy stuff
-Chocolate(Yes, I am not a chocolate fan like the rest of the world. Excuse the hell out of me for being different!...sorry)
-The form of a Preppy, popular, pink chicks that are jerks(Ewwwww..)
- Being sick
-Jerks that are jerks to me and/or my friends
-Chocolate
-Liars(when they lie for all the wrong reasons)
-Annoying people
-Hater (sometime I love em' sometime i don't)
-Being hurt

You can find out more about me through hard work, and dedication(Or you could just.. ask me yourself. Pm's are great).

Friends
Viewing 12 of 127 friends
Journal
My Journal
things about me or other people or things like game and stuff
Multimedia
Signature
I Sees life
I Sees love
I Sees power