Princess7777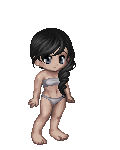 Details
Last Login

02/27/2016 3:46 pm

Member Since

06/01/2005
Gender

Female

Birthday

02/26
---
Interests
Favorite Movies/Anime
Favorite TV Shows
Favorite Reads
Favorite Music/Bands
About
Princess7777
Hey. I'm Princess7777. You can call me Princess, 7777, Hime, or whatever else you like. Just so long as it's not negative. :3
I'm eighteen years old and just graduated high school. I'll be going to college next year instead of this year for certain reasons. I have a wonderful family who I love and adore. <3 And I would not trade them for
anything
. I have friends, but none that really like to hang out with me. It's sad, really.
I love chocolate. I'm a picky eater. I love anime/manga, but manga more so. I find that manga is typically better than anime, but that's always debatable. I hate debates and politics. (They just get me riled up and I lose my calm, which is not cool.) I love to write fanfiction, though I have written some stuff that's original...that I haven't finished. Actually, when it comes to writing in general, I have a hard time finishing. It loses my interest quickly, or I lose my motivation quite easily.
Hmmm. I love dance, singing, and theater. I also love sleeping (who doesn't?) and being on the computer, though I usually can't find anything to do. I love to read now and then, but not very often. Very rarely do I find a book that makes me want to stay up all night reading it. Sadly, I haven't found one recently.
I'm not a big movie/T.V. person anymore, though I used to be. Unfortunately, it has lost my interest. Oh well.
Anyway, that's just a little bit about me. <3
Art
Mitjitsu
Star Re Sky
Yumeiii
Sainte Cielle
Jewelschan
Anonymous
Signature
Art, please?
7//100