Princess Rhode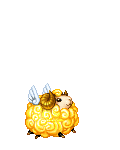 Details
Total Posts

30570

Posts Per Day

6.42
Location

In your bed. ;}

Occupation

a stripologist . ;o

Gender

Female

Birthday

10/19
---
Interests
About



WE DRINK BOBA AND SLEEP ALL DAY
(I AM RHODE) (I AM RAY)
READ MANGA AND EAT PHO IS WHAT WE LIKE
TO DO.
GET OUT DA WAY BEFORE WE MATHEMATIZE YOU.
WE ROLL AROUND AND PLAY ON DA WII.
WE LUV DIM SUM AND ASIAN IS DA WAY TO BE.
IF U DUN LIKE US WE WILL EAT YOUR CAT
IF U HAVE NO CAT WE WILL EAT UR BAT.



Friends
Viewing 12 of 34 friends
Multimedia
Signature


i hope darwin emerges from a transdimensional doom tunnel
and smites you with a +5 mace of natural selection.
twice.


I'M BATMAN.