About
4laugh
I enjoy everything Ex country muzik, that just hurts me
sad
BUT i enjoy friends, dancing, drawing, and cute things. So enjoy my profile its sweet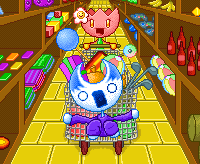 Here I am here I stand, took a picture of my hand, bet you can tell its not mannicured.
Here I am, half a man, I'm not a doctor, I'm not a ten.
I never helped the score, I'm too much a blast, the team picked me last. I break the rules and like it. My body curves, I forget the words, I missed the serve and lost it.
All my flaws to see but you still love, love me
Here I am face down
Sometimes I smile or frown But it depends on the time of the day,
Here i go off the road i spend cash on clothes when I still got bills to pay.
My skin isn't clear havn't spoken in a year cuz I still have fears that I'm tryin to overcome my truths aren't right my jeans are too tight when i pick a fight I turn to run.
All my flaws to see but you still love, love me
Even when I sin i don't fit in cuz I'v been burned when i waited my turn, Don't act my age I don't want to, Call it a phase call me taboo
Wont do as I'm told to believe, wear my heart on my sleeve.
All My flaws to see yet you still love, love me
----Catilin Cosby

P.s I LOVE TO DANCE
Friends
Viewing 12 of 165 friends
Journal
My thoughts and memories (poetry and quotes)
The world of my mind and Dreams.....

Multimedia
Signature
WARNGING: This could happen to you when your with me.