About Me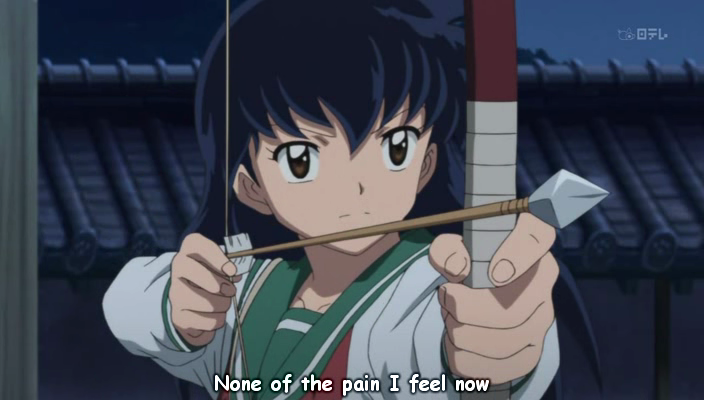 Kagome Higurashi
I came to the Feudal Era by the Bone Eater's Well. A centipede demon dragged me down into the well, and I realized I was in the Feudal Era when I
walked out.
Age:
15
About me:
I'm the reincarnation of a priestess named Kikyo. Since I'm her reincarnation, I have some of her abilities.
Abilities:
I use my aura sometimes to destroy demons, and I can sense the Shikon Jewel shards.
Weapons:
Sacred arrows and aura
Reason to be in Feudal Era:
It was my fault for breaking Shikon no tama into thousands of shards. So I travel with InuYasha, Shippo, Miroku, and Sango to collect the shards.
I'm telling you, I'm not her. Everyone thinks I'm her.. But it's not true.. I'm me, and she's herself.. So, don't mix me up with her, because there's nothing about me that's her. OK?