Plenty of Kandi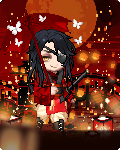 Details
Birthday

05/01
---
Interests
Favorite Movies/Anime
Favorite TV Shows
Favorite Reads
About
*
Note
: Current Status: Browsing.
Hello there, wanderer~ Welcome to my domain. I am an easy-going person, so feel free to chat with me. 3nodding

My favorite artists are BTS, BLACKPINK, G-IDLE, TWICE, mafumafu, soraru, One OK Rock, The Gazette, etc. (in case you don't know how to start a conversation with me). I love reading translated C-novels. I'm also a huge video games, superhero, mystery, and manga fan! Talk nerdy to me!
I love to give! If you, be a stranger or not, ever need help, hit me up and I'll try my best to help!
- I don't like rude people, so I try not to be rude myself. Please be respectful at all times, and I'll show you respect myself. C:
I wouldn't want to bore you with details about myself, so if you would like to know more, I wouldn't mind a conversation here and there.
------------------
"You've shown me I have reasons, I should love myself. I'm learning how to love myself."

Friends
Viewing 12 of 63 friends
Journal
Alice's Gaia Journal
Multimedia
Signature


Equipped list always open. Let me see yours too. ('﹃'⑉)