About
Hello everybody! I'm Dawn a new pokemon trainer from Twinleaf Town! I'm on a quest to become the greatest pokemon coordinater just like my mom! So, now I travel with 3 new friends Ash, Brock, and Pikachue! My pokemon I have so far are Piplup, Pachirisu, and Buneary. I hope to catch lots of pokemon!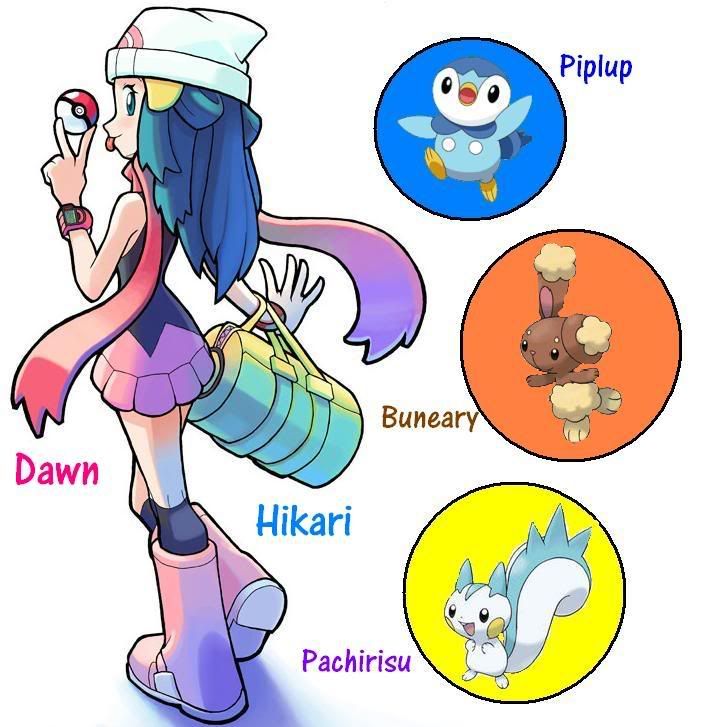 Me and Buneary!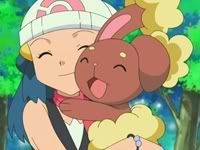 Hehe my pokemon and me cheering for Ash.
Here is Brock the pokemon breeder that wants to breed *cough* with *cough* pokemon. By the way Brock is a pokesexual...
This is the loser Ash. He is so annoying and he never shuts up...God I hate him...
Heres Pikachu, Ash's faithful mouse pokemon. I like Pikachu the best out of those two.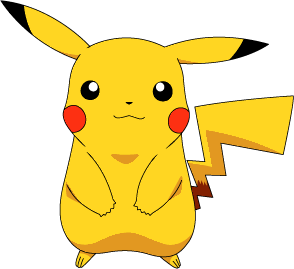 Heres the jerk Paul. I hate him more than Ash.