About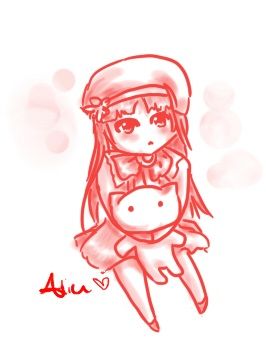 GAIAONLINE

is the place for me to escape from reality. Super tall Filipina with finally some strrrrraight teeth! I'm someone who likes to be happy 24/7. In this place I am loud and obnoxious, in real life? Shy and mute mode lol. Heart sushi and pho and siopao. Get to know me? Don't ask for the traditional ASL, I'll just ignore you hehe.
Note
: I made the header <3. Drawing included made by: funnybunnykim. Thanks hun!
Bg drawing:
Rozen_Clowd
.
About me drawing:
Elythian
Draw me and you will be featured on
here
:3.
Journal
My Life. My Year. My Gaia.
what i want to write when i feel like it
Multimedia
Signature
Check my [b:dca19ef487]profile[/b:dca19ef487], [u:dca19ef487]leave[/u:dca19ef487] a comment <3..[/size:dca19ef487]
[img:dca19ef487]http://i15.photobucket.com/albums/a389/sw3etpinay94/gaiaonline/chobits.gif[/img:dca19ef487]
Bored? Click here, yah?[/align:dca19ef487]