About
I'm not on here enough to care about much that goes on in here. I'm an anime nerd, gamer nerd, sci-fi nerd, and just general nerd. leave your comments, if you like, but don't expect an answer right away.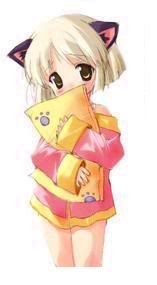 My name is: Nika
My Papa is: Pyrodancer
i like: Bells, Stings, and Cake
i dislike: Mean people, and Chores
YOU CAN ADOPT ONE TOO AT:
Adopt a Baby!