About
Holaaa, citizens of Gaia.
My name is
Rebecca
. I'm a freshman and live in the states. I'm hispanic, a bit on the short side, and act very mature when I type. I absolutley love
music
, writing,
books
, my doggies,
drawing
, friends, and family. There's not a day when
I can't go without listening to music.
I swear my hearing would probably start to deteriorate when I'm like 30. I
love-love
,
Madina Lake,
Alesana,
Drop Dead, Gorgeous,
and
The Hush Sound
. I type all
fancy-like
, so don't mind me. Atleast you can read what I'm saying.
I'm really shy, wait
- scratch that, I'm
quiet,
but once you get to know me, you'll probably start to think,
'What is up with that messed up chick?'
Seriously.
I like to make friends. Because well, I'm
human.
I'm boy-crazy, and straighten my hair almost every frickin' day. Oh yeah, there's another thing that will start to disappear when I'm in my 30's. Lol. I can be funny,
I just try to hard
. You probably didn't laugh at all my
'hidden jokes'
Oh well...
And oh crap, this looks like a very large paragraph so I'll stop writing now.
'And rawr went the dinosaur, The End.' Is MY saying, so don't steal it

you jerks!

D:<
-Rebeccaaaa!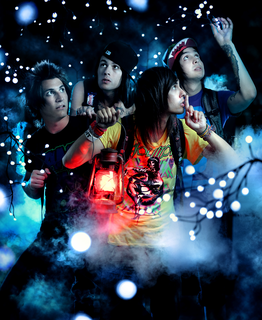 Pierce The Veil, darling<3
Friends
Viewing 12 of 26 friends
Journal
Latest Post; Avi Art<3
Just look at it..
From my rants, to my advertising [not really, lol], to my avi art collection.
Multimedia
Signature
[center:c877cb9495][b:c877cb9495]Artist vs. Poet AND There For Tomorrow are my loves. :}[/b:c877cb9495][/size:c877cb9495][/center:c877cb9495]

[center:c877cb9495][b:c877cb9495]I lol'ed. You probably saw this already. Oh well.
[img:c877cb9495]http://i291.photobucket.com/albums/ll281/Neko-Chan101/11f9b20080719184755000000151d-1.jpg[/img:c877cb9495][/b:c877cb9495][/size:c877cb9495][/center:c877cb9495]