About
I also love music! Like... a lot! And I am pretty obsessed with going to concerts. If one of my favorite bands are going to be in my area... I will do what I can to go see them!
Who I have seen in concert:
-Jars of Clay!!! ( I met them too!! And got my picture taken with them!)
-Thousand Foot Krutch! (Met them as well and got my picture taken with Trevor!)
-Red!
-B.Reith
-Audio Unplugged
-This Beautiful Republic
-FM Static
-Avenged Sevenfold
-Papa Roach
-Breaking Benjamin
-Chevelle
-Charlie Daniels Band
I still have another good handful of bands I really want to see! Hehee.
Lets seee. I love Naruto. Don't judge me XD And I LOVE NaruSaku! Ish my OTP!
In the summer, I LOVE to go camping! And I have seen a lot of awesome things because of it. You know, animals and scenery you wouldn't see by just staying at home. Well, unless you live in the wild.
To views my artwork, you can go here!
http://pinkxfuzziexkitties.deviantart.com
So, to sum it all up? My likes:
-God
-Jesus
-Holy Spirit
-Bible
-Going to Church
-Worship and Praise
-music
-concerts
-drawing
-reading
-camping
-Teefie
-NaruSaku
-the Constitution
-the sun
-romance
-cuteness
-role playing
-Singing
-dancing
-funny stuff!
-laughing
-sleeping
-water
-computer
-road trips
-taking pictures
WAAAAY too many things to list!
What I dislike...:
-sin
-judgmental people
-religion/religious procedures
-politics
-abortion
-gun control
-pork chops
-some forms of chicken
-BBQ sauce
-Rap
-bad music
-ignorance
-awkwardness
-stereotypes
-the news/drive by media
-gossip
-people who just complain
-negativity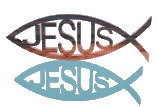 Friends
Viewing 12 of 12 friends
Journal
[X] Am I so Fragile [X]
[http://www.udel.edu/DRC/Images/world-trade-center-12.jpg]
I like to write my thoughts about life and how people go about living it.
Multimedia
Signature
[img:86e2442da3]http://i46.photobucket.com/albums/f123/blondiessis/jarsofclay.jpg[/img:86e2442da3]