Zeke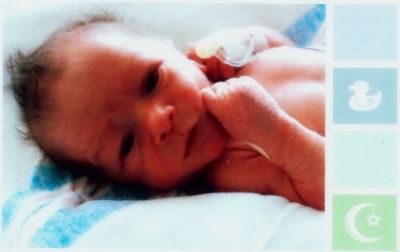 Yep I'm a mommy. This is Ezekial. We call him Zeke. He was born on 03-27-13. I have never been happier. Right now I'm staying at the Ronald McDonald House, because he still in the hospital. He is having sugar problems right now. I had HELLP syndrome when he was born so I'm really lucky that there wasn't more wrong.
He was born at home with no help. This was not planed. XD
I'll have more pics soon.