Panda Pawz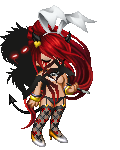 Details
Member Since

10/16/2003
Birthday

04/14
---
Interests
About
~NO RANDOM FRIEND REQUESTS~
please & thank you.
My name is nikki.

I like food.
yum_bacon yum_pizza yum_burger yum_cupcake
yum_pumpkinpie yum_onigiri yum_hotdog yum_strawberry

& I love cats.
cat_3nodding emotion_bigheart


Friends
Viewing 12 of 37 friends
Journal
Ramblings of a Moron
In this little journal of mine, I might post some pictures when I am not lazy, posts dream avatars and items needed, and simply: just other random crap.
Signature
gaia_angelleft "im so gangsta.... watch me throw up peace signs!" gaia_angelright
~chibitennyo (Rest In Peace)

gaia_diamond