P a n d i i i - h i m e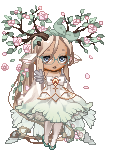 Details
Birthday

04/02
---
Interests
About
Welcome! <3

The little things you need to know about me!

Most people call me Pandiii. I'm 23 years old and live in NC. I'm currently taking a break from school for personal reasons.

I'm not as active as I used to be on here but I usually hang out in the AF threads when I'm bored/have an art block. On small occasions I'll do little adopt/art shops if I'm low on gold to spend on art @ u @

I do art trades but I am very picky, sorry :C So hit me up with a message with samples if interested and I'll get back with ya as soon as possible!


Friends
Viewing 12 of 25 friends
Journal
►P a n d i i i - H i m e's Journal
Mostly OC info or drabbles
Multimedia
Signature
I do painty thing sometimes :3c