About
I've always find that defining oneself is kind of hard without observation. So here's a few things you can find out around me...
On top of my desk you'll find:
1. An outdated Aspire laptop. Almost kept on 24 hours.
2. USB modem for internet broadband which kept me alive through the days. Whee!
3. A pile of empty DVD-R.
4. A meticulously arranged stack of books and folders.
5. A pack of chocolates.
6. A lighter and cigarettes.
7. Speakers.
8. Stationeries, nail clippers, a glass and a mug.
9. A gift box from Neko Hime.
10. Old issues of magazines - Max It, PC Gamer, Chip, 'Forgotten'.
11. Bottles of drinking water.
12. Dust... and ants.
13. A Logitech joystick. XD
14. Sticky notes and papers.
Inside my drawer perhaps you'll stumble upon...
1. USB Flash Disk.
2. A paper punch.
3. Anime DVDs.
4. Set of screwdrivers.
5. Unfilled forms.
6. USB card reader.
7. Foods and drinks.
8. More books and magazines.
9. Counterfeit G-Shock watch and a bracelet... and an ice-cold wallet.
10. Cellphone charger and a lot of coins.
11. Seeds.
12. Cards.
Roulette facts of Nrvnqsr_Seras:
1. Born on 9th of March.
2. Crazily addicted with game modification.
3. An enthusiast of M.U.G.E.N. Anybody out there in M.U.G.E.N? Come here and add me! :3
4. Neuroneko, the avi beside me is my real life girlfriend
5. We argue (with neuroneko :3) on almost everything, even the choice of outfit in Gaia. I love her! XD
6. Desperately trying to quit smoking!
7. In love with bikes and so helpless with addiction to speed.
8. A trainee in ESL program.
9. Don't bite other people.
10. Loves music!
And so, I uploaded my new picture. This is the last moment I had with my long hair. :p I had to cut it short for a course in my new semester.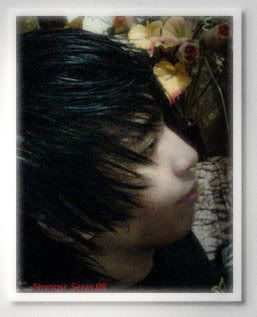 My Current Quest: Nothing in Particular. I'll buy whatever I like. XD