About
i have blue eyes and long curly brown hair in real. chibiofchaos3 gave me this account because my other account, Safire_Miki, was banned for....HACKING?! I did not use anyone elses account to help my own. That was done to me in MAY I believe, and what really bums me out was that I was saving up for a present for some of my friends. I had 348k. Its not fair is it?! D:
I don't really like it when people don't let others state their own opinion. Sometimes, though, I do because I agree or sometimes when I do agree I don't really care, XD thats just me.
-----O-O
---O-O-O----------->I
-----O-O
It's a flower! I think, (please do not copy) and I made this myself, lol it's crappy but yeah. At least I'm being creative me! It's sideways, btw.
People keep telling me, Mermaids aren't real, No evidence, wow you're such a child.
AM I REALLY A CHILD?
YES! DUH! I'm not a teen yet, and you're an even BIGGER child for making fun of me, idiot. The world is SO friggin boring, there HAS to be something magical about this huge rock. Right? I mean seriously. And if you dont think so, you're very boring.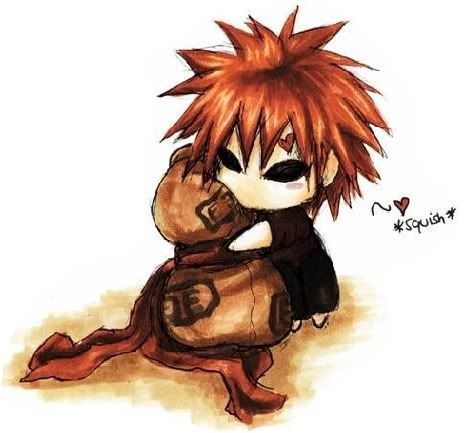 i adopted a chibi!
name: Gaara
likes: Sand!
doesn't like: Akatski!
owner: Me!!!!
you can adopt one too!
adopt me!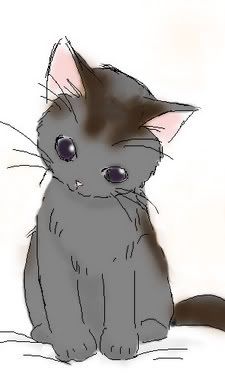 I adopted a kitten!
Name: Mozy
Age: 3
Likes: People
Dislikes: Fleas!!!
Owner: Miki
Get one now!
it all happened when fourth grade was ending soon
swarmed into a deep whole
just one glance i looked and i was already trapped
"QUICK, GRAB MY HAND, BEFORE IT'S TOO LATE!"
it was a voice i wasn't sure of
i was scared, but before i had time to realize
the voice was indeed my best friend, amanda,
the next thing i knew, i was trapped in a little black box
my heart filled with love while the box was filled of hurt
i banged on the sides, but nobody let me out
will i ever manage to break through?
or will someone rescue me...
DONATIONS:
42,500g by Only Always eek heart
Oculus Mythica by Riika-San eek heart
6,000g by iiRawrSickle(in exchange for art) heart
Chibi art by Liquid Bites heart
144,000g by Riika-San eek eek heart
63,000g by angelcortney2004 eek heart
10,000g by xXKairiGiglioXx heart
488g by Awkward Rock heart
1,000g by Leah_Marie heart