About


My profile smells like drying paint, apparently. 3nodding

Name:

Kerrigan AKA Kerri ((If I love you or something! <3))




Age:

17




Gender:
I'm a BOi, duh!
Orientation:
&&I like BOi'S kai? :3
Likes:
My Boooifriend [<3]

You?

Sushi

Unhealthy food! <3

Me?!

Drawing...! Well...Doodling!

Photography.

Signs...! ((Make me one and ilu forever!))

I'ma Narutard!

Harry Potter <3
Dislikes:
You?! JuUuUust kidding...ilu boi!

Haters

Pineapple

People that call me a
fake
scream
Status:
&&I am single!
&&Where Do You LIVE Kerrigan?:
I live in London, bby. wink
Do you have MSN/AIM?
I have MSN, bbyz. decodethemoans@hotmail.com
I can't help but notice you tlk lyk diz, Because you're stupid?
I am perfectly capable of typing grammatically correct, etc, I just love to type lyke dis bbyz! wink
[Ricey-kun]
[Ricey-kun]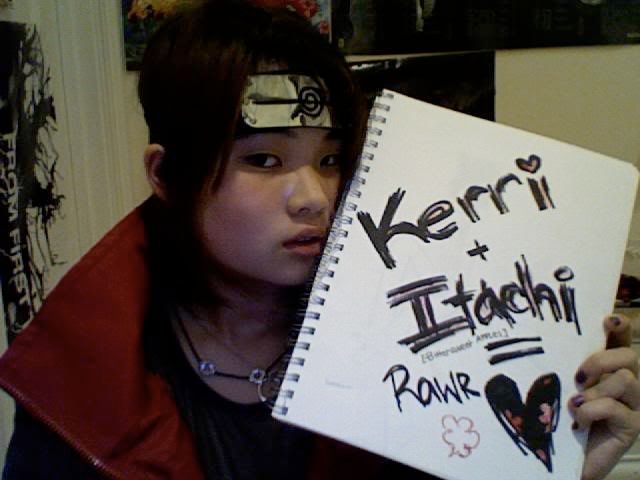 He's my favorite Itachi ever


My Beautiful Bbyz Make Me Signs heart :
[jrapt15];[ColorfulPickle]
[-ExpiredxWindex-];[-ExpiredxWindex-];[-ExpiredxWindex-];[-ExpiredxWindex-];[-ExpiredxWindex-]
[Vine];[~Yuzu~];[linxdsayx3]

I adore art! Art is a BANG!

My Bestie Ricey-kun made the above picture, I'm trying to convince him to start a shop, so if you love this art and want to buy some, tell him to start a shop! whee
x

Demyx &&I heart

Yuzu &&I

Mah Frand [ Chop Sticks] &&I
meeee



Josh
I miss you so much bby.
I love you more than anything.
Rest In Peace...

Friends
Viewing 12 of 65 friends
Multimedia
Signature
R.I.P. Josh
I love you forever.
So much.
11-20-07[/color:1965d1ab68][/size:1965d1ab68]