About
just an old hippy trying to keep up on things..
old school gamer (still have my Atari2600 and 800XL)
here to make friends, and keep an eye on my kid.
If ya want to know more, ask
Peace
~Ran~
i was asked to change this area of my profile as it seemed to be confusing to some on gaia.. BE AWARE IT DOES TAKE YOU TO ANOTHER PLACE ON THE INTERNET. DO NOT USE YOUR GAIA PASSWORD OR ANY OTHER THING RELATED TO GAIA OUTSIDE OF GAIA.
it goes to an old style webpage game that you can earn the button-link also.. enjoy.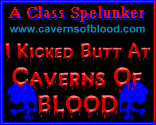 Take a chance... see where it will get you...