About
Currently questing some items on my wishlist.
While not on Gaia, I'm usually at work or playing video games/reading.
Right now my ps3 is is enjoying some Black Ops & SW: Force Unleashed 2.
I like to randomly donate stuff even while questing, because for me, Gaia has been about the friends I've made on here. I hope everyone gets to have a time like that!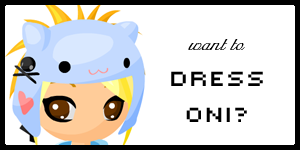 Friends
Viewing 12 of 116 friends
Journal
Ice Dragon
A journal about Gaia life. Feel free to comment. XD
Multimedia