About
I drew it
biggrin
Me on a bomboo stick, antannae, whatver XD
Total Value: 220,105 Gold, 16,400 Tickets
[Item Information]
Item List:
Skull Biker Black Gloves
Gift of the Gods
Western Zodiac
Black Street Pants
Skittles Crazy Core Contacts
Black Musketeer Hat
Gold Prince's Rapier
Gold Prince's Rapier
Elegant Red Satin Vest
Elegant Black Satin Coat
Elegant Black Lord's Shoes
Shup nigguhz ;D, I'm Grim. My real name is Lau(nickname)....Well i got alot of nicknames but Lau is the most used one. I'm pretty young >.> <.< I don't act like it, but I am. And if you're going to be a w****e about it, just leave my pro right now. I do NOT online date. I'm not emo, scene, goth or any of that. I'm really nice to the people that i don't hate (2 people, plus noobs). I'm from Florida and I love it there. Im not going to give to much info because Trev will stalk me XD Anyway... If you want to get to know me, find me at the following places. By the way, I'm from 001002.
Find me at-
001003 b6
001003 b9
035483 b6
001099 b5
001444 b4
001000 b8
Or whereever i stalk my frnds XD
DONATERZZ (AWSOME PEOPLE)
- Ix_Master_Chief_xI: Elemental Wings
- BlackSkullVans25: 3k
- Unknown Scene: 3k
- I-Teh Muffin Man-I: 7k
- xXMr Grim ReaperXx: 4k
- Velmert: 20k
- Venom Crucifix: 3k
- Orgasmic Cookay: 7k
- ix- S l i ck -xi: 15k
Tigger drew it forz me
biggrin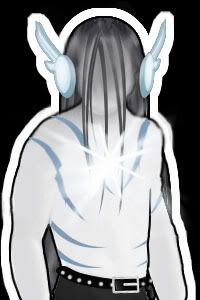 Screenz