About






hey ppl my name is Ashley i live in California and i am 17 yrs old. May 1 is my birthday!!!i have such great friends and i would like to have more so add me
smile
i love to play sports and hang out with my friends!
smile
if u would like to be my friend request me or send me a message! it would make me so happy if u could leave me a comment
smile
i am a nice person and fun to talk to!!!!!! <33 im also taken by devon999 search him up baby!! so sorry boyz lolz but yeah i also have a gaia sister with the username of miss reater so search her up 2 baby and i have a sister in real life on here so shes cool 2 alsooo u may have known i was a blood now im a crip so yeah peace out
mrgreen
my dream avis! made by my friends jessi911, sorayuka and Omg_itz_rockin_kaylee and me
by: jessi911
Total Value: 39,845 Gold
[Item Information]
Item List:
Pearl Earrings
Pearl Necklace
Lovely Genie Blue Belly Gem
Furugasa 4th Gen.
Elegant Blue Gloves
Jenny's Sentimental Open-Toe Shoes
#FFFFFF Complex Band
Teal Flow Prom Dress
by: sorayuka
Total Value: 3,260 Gold
[Item Information]
Item List:
Warm Starter Sandals
Neutral Starter Urban Girl Pants
Rough Canvas Jacket
Roco Rochel Costume Bracelet
Labu Necklace
Black Wool Top
Roco Rochel Costume Earrings
by:Omg_its_rockin_kaylee
Total Value: 202,777 Gold
[Item Information]
Item List:
Kaya the Cat
Bunny Luv
Kitty Slippers
Pandy Pack
Rock Hard
Dashing Gentleman Diamond Vest
White Zoot Suit Tapa
Radiant Prism
MTV White Designer Handbag
Pink Strapless Bra
Dress of the Swan
Trendy Dark Skinny Jeans
Emo Glasses
Heart of Gold
Silver BFF Heart Chain
Mochi the Puppy
Tiny Pixie Wings
Celebrity Date
by: myself
Total Value: 33,659 Gold
[Item Information]
Item List:
Lovely Genie Silver Nose Ring
Satin Hairbow
Silver Hoop Earrings
Gills
#FFFFFF Complex Band
Lovely Genie Silver Bangle Bracelets
Drop Necklace
Benny the Puppy
Dainty Black Peek-Toes
Elemental Wings
Ebony Butterfly Terrycloth Tube-Top
by:myself
Total Value: 15,816 Gold
[Item Information]
Item List:
Inverse Blue Cap
Lovely Genie Silver Nose Ring
Lovely Genie Silver Arm Bangle
Lovely Genie Silver Arm Bangle
Lovely Genie Silver Bangle Bracelets
Silver Hoop Earrings
Drop Necklace
Lovely Genie Blue Belly Gem
GO Phone
That Blue 90s Vest
Neutral Starter Skater Guy Shoes
Cool Basic Skirt
BLUE CRUSH! Bottled Cooler
Tide Glamrock Headband
Neutral Starter Urban Girl Pants
Black Strapless Bra

SukiLoveSushi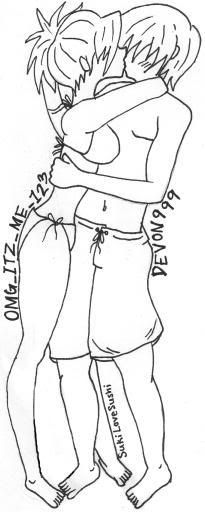 Friends
Viewing 12 of 282 friends
Journal
OMG_ITZ_ME_123's hot journal biggrin
people new journal entry read it, like it, comment it :D
Multimedia