Oh Yuu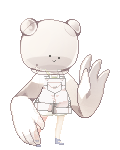 Details
Occupation

Multimedia Artist

Gender

Male

Birthday

05/23
---
Interests
About
Creatives, music heads, and big brains welcome.
Small brains matter too.
Multimedia Artist
~My Art~
-Thx Gaia
(Cheese)
Slowly revisiting Gaia again for the nostalgia and internet friends. This pandemic really has me in the house lol.
I spent a crazy amount of time here almost a decade ago and Gaia helped jump start my career in digital art.
Started off doing avi art commissions, got a ridiculous amount of practice and now I do it professionally.
Who knew all of those

hours,

years invested here would actually pay off lol.
Its been really real.

gaia_gaiagold
-Avi stuff-
Signature
emotion_ghost
o6 old head
Back after a 8-10 year hiatus.
Multimedia Artist.
emotion_omnomnom
~My Art~
emotion_omnomnom
emotion_ghost