About
Anyways, I'm pretty much a Harry Potter freak. I like reading and eating all sorts of food. Ahaha.
I'm usually on Gaia if I'm bored. Trolololol.
I use Tumblr, Twitter or even Facebook.
I'm
flotage
on tumblr and
socksandkate
on twitter.
Follow as you wish.
If you're wondering,
I'm a ninja.
TEEHEE.
ninja
Voldemort is forever a great dancer. Disagree?
AVADA KEDAVRA!
This is for the haters;
Enjoy your day, now!
rofl
-President Katiegirl
Journal
Gaia is cool
To me gaia is not just cool..its also hot! well i found out about gaia is my friends
smile
i would really like thanking my classmate pauline!!! WHY IN THE WORLD IS IT CALLED GAIA?!?!?! BIG questions need BIG answers!!
When i say gaia its like im saying gaya as in gay! eww and suckish....not to mention that i hate gays and lez! cool and fresh air....(i cant smell the air in gaia its in the com! wtf) Gaia.......
Ever since i found out about gaia i got really interested with it! i really like online games! but i wish i have lots of gold! hahah!
Signature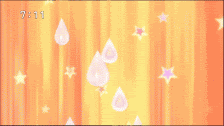 BALA-BALANCE!!