Of Charred Bones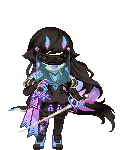 About

Kimmy Kins [ Kiki <3 ]

I ain't telling you nothing now. :T Ask.

Michael J. Drink:
When the wind blows through the trees at night, I swear I can hear Edith whispering for me to join her.

"Never use again!"..While flailing arms around [ xDDD Inside joke with Fugi and Dan ]
Is it safe?

Friends
Viewing 12 of 119 friends
Multimedia