About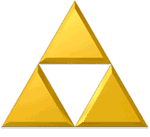 Im trying to get Siku the White Wolf 5,500,000 m and Inari Beads 600,000 k
Please Donate
heart
emotion_bigheart
heart
emotion_bigheart
heart
emotion_bigheart
heart
Hi Guys, Im Ocarina, yeah who cares about my name, its awesome isnt it?
Im a Huge Zelda and Sonic Fan, and I love Playing Games and Drawing all the time
Im Currently a Senior in High School, and currently seeking college
Yet Here is my Story of My Character:
Ocarina lives in a small village, sacred in Hyrule. Ocarina loved to travel and search for New Friends to Obtain over Travels, but yet, trouble stood in her way
When Ocarina had entered a new territory, called the Dark Shadens, she collapses from the surrounding areas and starts shaking, feeling somehow... shaken inside... stomach upset, head pounding, she couldn't grasp the pain, thus changes took place, and she became a weird breed of animal, called a darkwolf, the species surrounded by legends...
Thats all for now, but I will add more as I go
Friends
Viewing 12 of 58 friends
Multimedia
Signature
Hidin Behind yer Miyamoto's 24/7