About
Clicky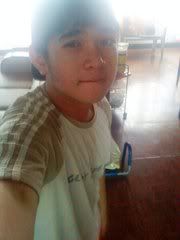 The name is Paolo a.k.a siOpz
I got my name from a food called "Siopao" (Chinese Bun)
I'm 17 and I live in Philippines
I'm a University guy, taking up Engineering.
I love math - solving problems and numbers.
Photography is what I enjoy.
I play piano too.
I've been playing piano since I was in 3rd grade.
I love collecting arts, arts of my adorable avatar. (so gimme artsu D:&lt
wink
I don't like random friend requests. So dun't add me if I do not know you !
Well, that's all I can say for now !

People who helped me :
Han Hyun - 80k
heart
itsTom - awesome items
heart
itsTriciaaa - 1m
heart
Friends
Viewing 12 of 77 friends
Multimedia
Signature
Bun bun bun ~