About
Look at the uglyness that is Satan...That is the anti-christ...That is ME!
Made it myself...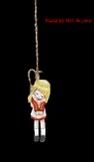 Version 1:
She hung herself by the chimeny thinking what the heck. All in hopes that Nox Arcana would soon cut out her neck.
(Made with the Emily the Strange BBC code background.)
Version 2:
Hung by the chimeny with a bit of rope. In hopes that Nox Arcana, would soon slit her throat.
It was the night before the murder and all through the house, not a creature was struggling, not even the mouse. A girl was hung, by such a pretty rope, In hopes that Nox Arcana would soon slit her throat. The children were tied tightly to the bed, not realizing a bullet would go straight through their head. And my wife in her bondage gear and I in my tub, had slit our wrists for a gush of warm blood. When out on the lawn there arose such a clatter, I sprung from my tub to see what was the matter. Away to the window I flew like flash, tore open the shutters, and threw up the sash. When what to my wondering eyes should appear,but a black motorcycle, with the hanging heads of eight tiny reindeer. With a guy dressed in black, all covered with locks, I knew in an instant it must be ol' Nox. More rapid then bats his courses they came, he shouted for all to hear his deadly claim. "Tonight is my night, no need for you to fight, you will all die slowly, I will be your last sight. I shall hang you from the porch, I shall hang you from the wall, I shall hang you with your ovaries, and even your balls!" And up to my house did he soon fly by, he stopped right infront of me and looked me in the eye. Soon he was off pulling out his tools, and entered my house and said, "You die tonight too." He soon bound me and gagged me, and took a knife to my throat. And after he was done, he hung me by rope. He made way to my wife, in his hand the same knife, and raped her and cut till she had no more life. Soon he found my daughter, hung with great care, and even took the time to cut off her hair. What a sadistic freak, this man turned out to be, But with such a streak, I could not let him deny me. And soon as the sun rose did he pack up his stuff, and walked out to his bike, and packed it with his buffs. He sat on his bike, and with all of his might, he turned down the drive, and rode off into the night. But alas I heard him exclaim as he drove out of sight, "My murder is done, What fun! Good night!
R.I.P. My angel of darkness. You have not died yet but I know you soon will. Farewell my beloved Willow. This poem is dedicated to you. To prove no matter what I will always love you. My beloved Allura....



If I die, before your eyes. Would you stand there? Or break down and cry? If I was shot, and hit the ground, would you pick me up, or look around? If I died tonight, by your side, would you say you loved me till the day you die? Would you heal, would you laugh, would you help me or turn your back? Do you love me or do you not. I love you but you seemed to have forgot. You used to say it, and say it so true. You used to say you loved me to. But when you draw me near you seem to cry. You push me away and I wonder why. I know what I want, and it's clear to me. But you don't know that watching you makes me bleed. I can't go a day without thinking of you. I can't go to sleep, believing this is true. Every night I pray for you to stay. But you avoid me and run away. But no matter what happens, this I know is true. I have, and always will, be in love with you.



Helena says:
just peek in your pants
Jim says:
What for?
Helena says:
to see
Jim says:
It isnt there
Jim says:
It went on vacation
Friends
Viewing 12 of 27 friends
Journal
The mind of insanity
Multimedia
Signature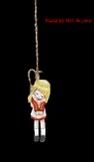 IF YOU WISH TO b***h TO ME ABOUT SOMETHING I SAY PM ME!


<--Me
www.xanadollusa.com