About
I live in Holland. But I am an American born and raised in Southern California. I have been liveing in Holland for almost 7 years. I have the most wonderful husband . Who cheerishes the ground i walk on . I have come to find out that My Best friend in my life is my Husband. You have people come and go in your life , many bringing special things that at the moment you may need in your life. But when it comes down to it, you truly only have one Best Friend. I also have two great dogs. I call them my kids. At times I swear they really only have two legs and two hands that get into everything if you are not watching them .
I am a work of art in progress. I have tattoos all over my body and would like to someday have my entire backside done. I am half way there.
Most say i am a very lucky person. I am currently in remission from Hep C. I also have Cancer . What a nasty word.. Strange how six letters can mean so much . Its only one letter more then Death and the same number of letter as Dieing.
So for me livieng each day to the fullest is very important.
I love to Laugh.. I Laugh as much as possible. They say the more laughter you have in your life , the better your life is . I say the more Laughter I have in my life . The more Cancer cells I kill off.
Alot of people think I have a morbid sense of humor.. I guess I do . If you can't handle that. I am not the person you want to be friends with . I am differant . But once you get used to my sense of humor , you see i am just a person alittle on the differant side.
As for my Dream Avatars. well you can find them in my journal. Please feel free to look at that as well. Once again I don't mind comments.
Well this is enough for now.. So if you read all this and looked at everythng. Maybe you might like to talk or find out more. If not thats ok too. Well you are here feel free to random comment me .
Sooooooooooooooo TTFN doei doei

My first piece of art work done by one of my Gaian Friends. Thank
you Enairdala. Hugss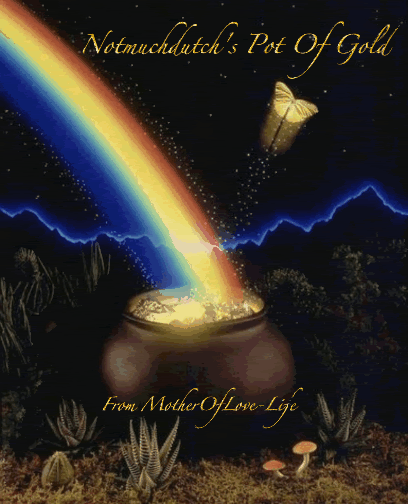 Friends
Viewing 3 of 3 friends
Journal
a few pages in the life with not much dutch
Well most anybody that is looking in here has read my profile. At least you would think they have. I figured I would write some about my life. Then I would write alittle more about my life.
Multimedia