About
giving me reasons to live
My random homes!



Beware you might be next!bawhaahaahhah
-My home is in these shorts! XD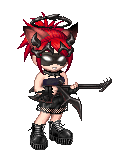 - I like to dwell in this shirt!
-This shirt is nice to!
What neko is about well, um not sure anyone would want to know seriously, I HAVE ISSUES. lots of them but that dosent matter
Nicknames earned on gaia: Nekie, N.Neko,Neko, Nosfy < thats so cute XD
Home town: alaska
age: currently unknown unless your close enough to me for me to say
Hobbies: art and poetry (currently working on a story), i love games rpgs are my fav. (FF seris and xenogears), i collect anime, no more pets! i only have one now
heart
Music: could say depressing music
sweatdrop
thats just me fav band is korn and three days grace...korn is #1, oo and i love old music
Talents: NEKO COOKS! XD I also write fairly well, but I hardly show my writing...to personal...I draw pretty well, I can tie a cherry stem with my tongue XD, I am very good with reading peoples minds (with people i actually see and met)....the rest is secert
Secerts: neko is bi
sweatdrop
, so if you dont like it ******** off...i can be very mean, i dont get along with everyone,very honest, if i dont like youi'll be sure and let you know...hmm neko is to tired to put more...and i am taken again :O so no touchy touchy o.o;; oh my...my heart got stolen from me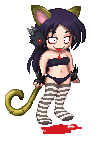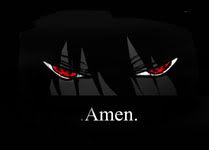 XD I'll drink your blood!
So yea um been on gaia over 2 years now! well since Oct 2004 ( woot )