About
Yo Raven here =D
‹^› ‹(•¿•)› ‹^›
The name is John. Use it bitches



Likes


-Friends
-Music
-Games
-Anime
-Akatsuki
-Kat of course ;D
-Abusing the xD Face
-The word ********
-Almost everyone I talk to on AIM (except Bitchpants)
-Everyone I talk to on MSN (Except Bitchpants again)
-Windia
-Free RO severs
-RBO
-Golden Sun
-The Way Gaia Was
-cmd Prompts xD
-Dane Cook
-Dametri Martain
-Any Stand-up Comedy
-300
-Transformers
-Cloverfield
-Super Smash Brothers
-No More Heroes
-Halo 3
-Resident Evil
-Invader Zim
-South Park
-Not listing s**t, just ******** talk to me >_>



Dislikes


-Bitchpants (Just to piss him off xD)
-Noobs
-Excessive "txt" talk
-MySpace
-MySpace (this is not a typo...)
-The New Gaia
-Lag
-My Job (sometimes)
-Little Kids
-Most People
-Loud People
-Stupid Horror Films (They aren't scary just stupid...)
-Non-action gore (What's the point?)
-Ignorant Mods (Ignorant meaning Uninformed)
-Listing s**t xD
Once again wanna know about me, just ******** talk to me...



Music


10 Years
30 Seconds to Mars
AFI
As I Lay Dying
A7X
Atreyu
Bloodhound Gang
Breaking Benjamin (Awesome ******** band check them out)
Bubblegum Octopus
Buck Cherry
Bullet for My Valentine
Chevelle
Crossfade
Daft Punk
Demon Hunter
Dirty Sanchez
Disturbed
Dragonforce
Eminem ( I grew up with this music >_&gt wink
Finger Eleven
Five Finger Death Punch
Foo Fighters
Godsmack
Hawthorne Heights
Him
Hinder
Incubus
Job For A Cowboy
Kamelot
Korn
Lamb Of God
Linkin Park (Grew up with this too >xD)
Metalocalpse
Mindless Self Indulgence
Muse
Nickelback
The Offspring
Papa Roach (Forever xD)
POD
Powerman 5000
Prototype
Puddle of Mudd
Queen
Radio Head
Rage Against the Machine
the Red JumpSuit Apparatus
Rise Against
Rush (18 minutes song of joy xP)
Saliva
Serj Tankian
Seether
Sick Puppies
Sixx A.M.
Sky Eats Airplane
Slipknot
System of a Down
Taking Back Sunday
The Rasmus
Three Days Grace
Three Doors Down
Tool
Trapt
Waldoman
Weird Al
There are more but I didn't want to list them...



Games


Quick List of Games I've beaten, owned, or played through at least 75% of. These are all the good games, at least that I can think of.
Super Smash Brothers
Super Smash Brothers Melee
Super Smash Brothers Brawl
Pikmin
Pikmin 2
Tales of Phantasia (SNES and Unedited version)
Tales of Symphonia
Tales of The Abyss
Megaman Collection
Megaman X Collection
Megaman X Command Mission
Megaman Zero
Megaman Zero 2
Megaman Zero 3
Megaman Zero 4
Megaman ZX
Megamn ZX Advent
Megaman Battle Network
Megaman Battle Network 2
Megaman Battle Network 3 Blue
Megaman Battle Network 3 White
Megaman Battle Network 4 Red Sun
Megaman Battle Network 4 Blue Moon
Animal Crossing
Animal Crossing Wild World
Mario Bros
Mario Bros 2
New Super Mario Bros
Mario Kart
Mario Kart Double Dash
Super Mario 64
Super Mario World
Super Mario World 2 Yoshi's Island
Mario and Luigi Super Star Saga
Mario and Luigi Partners in Time
Super Mario RPG
Super Mario Sunshine
Super Mario DS
Super Mario Land 2
Mario Party 1-3
Mario Tennis
Mario Power Tennis
Super Mario Strikers
Mario Strikers Charged
Paper Mario
Paper Mario the Thousand Year Door
Super Paper Mario
Wario Blast
Wario Land 2
Wario Land 3
Wario Land 4
Wario's Woods
Wario Ware Smooth Moves
Yoshi's Island DS
Luigi's Mansion
All Resident Evils
Umbrella Chronicles
Kirby's Dream Land
Kirby's Dream Land 2
Kirby's Dream Land 3
Kirby Super Star (Best Kirby game of all time)
Kirby The Amazing Mirror
Kirby's Air Ride
Kingdom Hearts
Kingdom Hearts 2
Sonic Adventure
Sonic Adventure DX
Sonic Adventure 2 Battle
Sonic Heroes
Sonic 1-3
Sonic and Knuckles
Legend of Zelda
Legend of Zelda Link's Awakening DX
Legend of Zelda Oracle of Ages
Legend of Zelda Oracle of Seasons
Legend of Zelda Ocarina of Time
Legend of Zelda Master Quest
Legend of Zelda Four Swords
Legend of Zelda Link to the Past (Both SNES and GBA)
Legend of Zelda Minish Cap
Legend of Zelda Wind Waker
Legend of Zelda Twilight Princess
Legend of Zelda Phantom Hourglass
Link's Crossbow Training
Pokemon Red
Pokemon Blue
Pokemon Yellow
Pokemon Gold
Pokemon Silver
Pokemon Crystal
Pokemon Ruby
Pokemon Fire Red (I stopped after this =/)
Fire Emblem Path to Radiance
Fire Emblem Radiant Dawn
Star Fox 64
Star Fox Adventures
Star Fox Assault
Guitar Hero III
Final Fantasy 1 (Jap)
Final Fantasy 2 (Jap)
Final Fantasy 3 (Jap)
Final Fantasy 4 (Jap)
Final FAntasy 6 (Jap)
Final Fantasy 7 (Eng)
Final Fantasy 8 (Eng)
Final Fantasy 9 (Eng)
Final Fantasy X (Eng)
Final Fantasy X-2 (Eng)
Final Fantasy 12 (Eng)
Final Fantasy Tactics
Final Fantasy Tactics Advanced
Metroid
Metroid II
Super Metroid
Metroid Zero Mission
Metroid Fusion
Metroid Hunters
Metroid Prime
Metroid Prime 2
Metroid Prime 3
Ico
Shadow of the Colossus
Devil May Cry
Devil May Cry 2
Devil May Cry 3 Special Edition
Naruto Clash of Ninja
Naruto Clash of Ninja 2
Halo
Halo 2
Halo 3
Halo Wars
Orange Box
Half-Life
Assassin's Creed
Need For Speed Prostreet
Need For Speed Most Wanted
Golden Sun
Golden Sun The Lost Age
GTA III
GTA Vice City
GTA San Andreas
GTA Liberty City Stories
True Crimes: Streets of L.A.
True Crimes: New York City
Dragon Ball Z Budokai
Dragon Ball Z Budokai 2
Dragon Ball Z Budokai 3
Dragon Ball Z Super Sonic Warriors
Fable
Fable: The Lost Chapters
Ninja Gaiden
Ninja Gaiden Black
Ninja Gaiden Sigma
Ninja Gaiden Trilogy (SNES FTW)
Chrono Trigger (My favorite RPG)
Chrono Cross
Secret of Mana
Secret of Mana 2 (Japanese release only)
Sword of Mana
Children of Mana
Dawn of Mana
Breath of Fire
Breath of Fire II
Contra 3
Prince of Persia
Prince of Persia Sand of Time
Prince of Persia Warrior Within
Prince of Persia The Two Thrones
Bioshock
Crysis
Diablo
Diablo II
Diablo II Lord of Destruction
Ragnarok Online
F.E.A.R
Delta Force
Delta Force Black Hawk Down
Hot Wheels Crash (******** Classic!)
Hot Wheels Stunt Track Driver
Counter Strike
Day of Defeat
World of Warcraft
MapleStory



Animes


Naruto (Obviously/Shippuden FTW)
Bleach
Full Metal Alchemist
.Hack Roots
This Ugly Yet Beautiful World
Eureka 7
Zoids
Digimon (Watched this as a kid =D)
S-cry-ed
Death Note
Hellsing
Metabots
Gundam (Anything except SD D=&lt wink
Devil May Cry
Megaman
Chrono Crusade
DN Angel
Samari Champloo
So many more >_>



Common Phrases


FTW
BTW
STFU Noob
GTFO
IDK MY BFF JILL
LOL@-insert something stupid here-
Any saying with the word ********.

Yeah...
I have nothing more to say so here's some avi art done by various people =D

John and Meg


Made by her BFF Jill, Meghan quit and we lost touch >_>

Kat's Chibi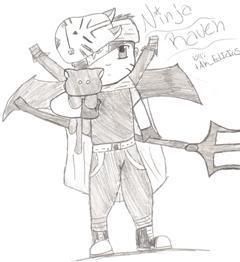 My friend Kat made this for me, thanks a ton Kat =D

Sarah's Masterpiece


Sarah made this for me in 1 day, this is one of the best in my collection, PM her for prices: sticksstonesbreakingbones

Kat's Most Recent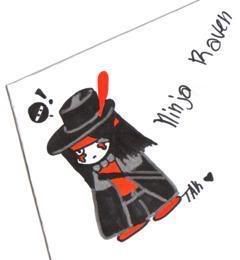 Done in 15 minutes, I love it, don't you?
PM her for prices and details =]

Slots With Kat


I Pwn at slots because I take Kat's luck >=D

Another Kat-tastic Master Piece =]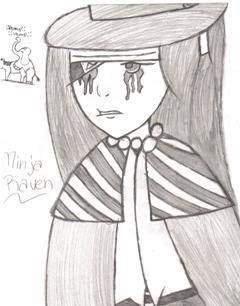 elephantxhorse >=D

From Kat <3


Me in a cornfield xD



My Bookmark Collection


This is a collections of funny videos I have found during my years on the interweb, feel free to click the links and watch them.

I DO NOT OWN THESE, NOR AM I TAKING CREDIT, SO ALL RIGHTS GO TO THE CREATORS, THESE ARE ONLY HERE FOR YOUR ENJOYMENT.


Neji x Breaking Benjamin AMV
Explosion!
The Internet is for Porn ToS Style
Ok Go - Here It Goes
Charlie the Unicorn
Crono Vs Everyone
Real Ninjas
Zombie House the Movie!
Hyperactive by Lesse Gjertsen
Us By Lesse Gjertsen
Rejected Cartoons
Asian Trix
Maple Story Commercials
Penguins
The Kill - 30 Seconds to Mars
Ninja for Hire
Stop Motion Hand
100 vs 1
Funniest Game scene ever (not edited)
Pool Skillz
Drunk guy and a TMNT
the Prediction
Awesome SSBM Sandbag
Little Lad Dance
Funny Old Guy
9000!
RE4 Awesome
Metal Gear Awesome
Funny Bunny
Simpsons Bohemian Raphsody
Funny Porn XXX <---- Not Real BTW >_>
DMC3 Awesome Combos
Power Thirst
You a Rock and Nothing
Diet Coke, Mentos, and Dry Ice
Human Tetris
Excited Pokemon Kid
RE4 Stupid MF
IRL RE4 Merchant
Resident Evil 4 Bentley Bros Edition
Free Hugs Campaign w/ Sick Puppies
Office Mortal Kombat
Halo x Zedla OoT
Angry Nintendo Nerd - Best Game Over Screen
Kirby Super Star - Rare Mario Statue
Mario xD
I don't even know xP
Paperboy xD
Red Steel Training
Metal Gear
Star Wars Mall Fight
River City
Spiders on Drugs
David Blaine: Street Magic (Youtube Edition)
David Blaine: Street Magic (Part 2)
Extreme Tag
WoW Toyota Commercial
Wow Player Owned by Parents (Ventrillo)
Super Mario Bros Z: Episode 1
SMBZ: Episode 2
SMBZ: Episode 3
SMBZ: Episode 4
SMBZ: Episode 5
SMBZ: Episode 6-1
SMBZ: Episode 6-2
SMBZ: Episode 6-3
Mario Paint: Saria's Theme
Mario Paint: FFIV Battle Theme
Megaman Vs. Donkey Kong
God Slayer
Forte's Revenge 2
The Legendary Team!
The Mean Kitty Song
Kingdom Hearts 2 Final Mix EPIC BATTLE
Crank That Kosha Boy
LOL @ GTASA
2girls1cup Crazy Reaction
Nobody's Watching Diet Coke and Mentos
Beat Boxing Mario Flute
Double Guitar Mario Theme
Questions?
Family Guy: Chicken Fights
Spriggs: A Halo 3 Machina Piece - Episode 1
Assassin's Creed: Horse Skydiving?
Best Video Ever... BANNED!?
Ganondorf's Ulimate Attack!
Good Aim, Bad Aim
How To Be Emo
Should Have Had a Plan...
SSBM sweet Target Tests
You Pay Now b***h!
Mega64 Ico
IM IN UR MANGER KILLING UR SAVIOR
LMFAO LARP
Noah Takes a Photo of Himself for 6 years
Trampoline Ninja
Criss Angel Owns Some Cops
Criss Angel Reveals His Levitation
BUBBLEGUM OCTOPUS - MEOW FLUTE!!!!!!
BubbleGum Octopus Homepage
Frost Shock!
ROFLMAO!
Onyxia Wipe animation
Cool LoZ Theme
LoZ Walk Of Shame
zelda Anime?
Legend of Zelda Rap
Awesome Halo 3 Suicide
How to Steal A Christmas Tree
Wolfenstein (LOL Version)
Impossible Guitar
Halo 3 Easter Eggs
Down With The Sickness (Chipmunk'd)
Myspace Hero
Now That's What I Call Emo
WTF...
MANtage
Normal AIM Conversation
Normal Phone Conversation
Waldo Caught On Tape
What am I?

This is about 1/3 of my bookmarks, I don't feel like showing you all the rest ;D. Once again I do not own these.



Icon Time xD


For all you PSP fans out there...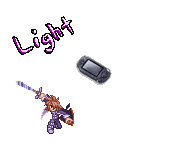 No Easter D=



Best Kid Show Ever, No?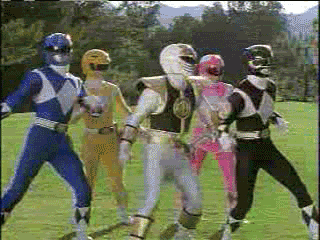 Yeah this is on hold because I'm gonna be a lazy-a** ******** and not upload anything xD

Now you know about me and my stuffz
Now Comment or Pm me bitches.
104 Random PMs (For my own records >_&gt wink

Multimedia
Signature
I think random pms are the best
New Profile - Watch my Link Gallery and Comment