About
i constantly search for entertainment.
so there is me:
im short.
im cute.
im funny.
im sweet.
im creative.
im non-conformitive.
im myself.
im loved.
im in love.
i hate twilight.
i hate food.
im NOT anorexic.
im NOT emo.
im NOT a whore.
i hate twitter.
i hate the word "nukka"
I'm a sucker for lillys.
I have NO idea what im doing after highschool.
I dont pay attention enough.
I think out scenes in my head over and over and like to determin the outcomes before they happen.
I over-obsess.
Tacobell is my god [just kidding, haha]
I'm a buddist pescaterian... I think.
I really don't know what I believe anymore.
I dont like to brush my teeth [don't worry, I do.]
I cant spell, but I'm really good when it comes to grammer.
I have fake teeth.
I do strange things in my sleep.
I like to picture screaming banchies poping out of everywere.
I belive in ghosts.
I cry... alot.
I think that you cant get anywhere without a good imagination.
I think drugs are a waste of time.
I think that everything I do is never good enough.
I'm quite fond of big words.
I like creepy drawings and stories.
I still pincky promise.
I really hate what disney has done with themselves.
I apologise for things I didn't do.
I hate the mainstream.
I kinda wonder what happend to REAL music.
I'm always paranoid about something.
but in all..
i am pretty much insane.
yupp, this is me.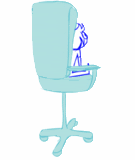 :Myspace Me:
myspace.com/ilovekabuto
Friends
Viewing 12 of 34 friends
Journal
I Dont Know
zuh?
I made this to occupy my boredem... like this is gonna help...
Multimedia
Signature
[img:363affadcf]http://i88.photobucket.com/albums/k180/xXMiss_Black_EyelinerxX/Post Secret/th33min.jpg[/img:363affadcf]